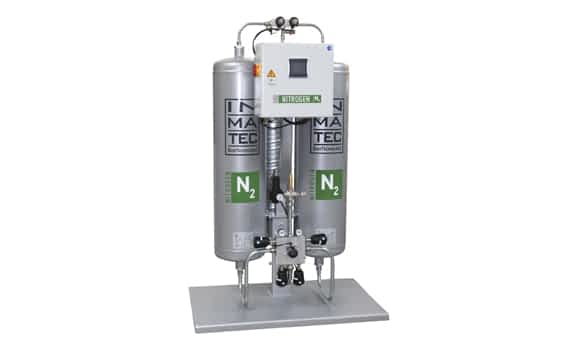 Why Choose INMATEC Nitrogen and Oxygen Generators
Get the supply of Nitrogen and Oxygen you need at any time and place.

Take advantage of the latest networking technology with INMATEC's touch control panel.

Gain cost-effective benefits with industrial gases generators that operate at a low cost.

Experience the convenience brought by sophisticated and reliable technology.

Eliminate hazards and risk of explosion.

Exact purity for every application.

Generate gases with exact purity that is suited for every type of application.
Product Specifications
Made In GERMANY

Nitrogen or Oxygen Generation Up To 99.9999% N2 Purity

Pressure Swing Adsorption Technology

With Multilingual User Friendly Touch Control Panel

Remote Control Via PC or iPad

Long Term Data Storage