The capacity and power of your air compressor should meet your production requirements. It is crucial to determine your system's capability. You must be able to fully understand its design as well as its pressure requirements. In doing so, an air compressor pressure regulator will be the device of choice.
Without an air compressor pressure regulator, systems that are not designed to handle the required pressure may not function properly. It will also be the reason why your operational costs may increase. These are just some of the points that raise the importance of this device. There are more benefits that you need to know.
To help you understand better, Compresstech, a trusted industry brand that has been helping businesses improve their compressed air systems, shares this article that stresses some of the key benefits of using an air compressor pressure regulator.
3 Benefits of Air Compressor Pressure Regulator
1. Reduce Overall Costs
Proper regulation of your compressed air system can lead to lower energy consumption. Aside from that, it can aid in making your system more efficient. It will also free you from unexpected maintenance and repair costs.
2. Improve Operations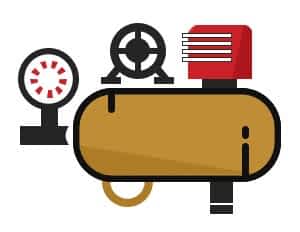 By improving the pressure control of your system, you can expect operational efficiency. Not only will it reduce cost, but it will also contribute to the improvement of your processes and production as you are able to eliminate unnecessary downtime too.
3. Prevent Damages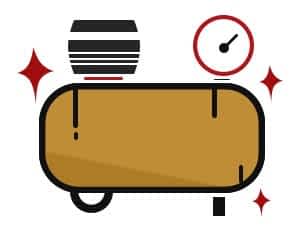 Improper regulation of air pressure may potentially affect valves, instruments and other pneumatic equipment which will eventually lead to damages. High-pressure air may also impact processes and end-products. On the other hand, with a properly regulated air pressure, malfunctions are avoided. You can be more confident with a system that is in its optimal state.
ALSO READ: Locate Leaks in Compressed Air Systems with Air Instrumentation Tools 
Overall, an air compressor pressure regulator gives you the assurance of seamless and efficient operations. It offers a dependable way to make the most of your system's capacity without interruption so you can focus on becoming more productive and profitable.
If you are in search of an air compressor pressure regulator, we can help. Compresstech offers the devices you need to address the pressure requirements of your business. We can help you design your compressed air system accordingly. Send us an inquiry today.