In an industry where output is important, proper equipment maintenance is a must to ensure that functionality remains optimal and output is at its best. Humidity and dew point are among the factors that can derail the operations of machines. They require regular monitoring in order to respond to unpredictable irregularities promptly and maintain safety in the environment.
Compresstech Resources, Inc., a top supplier of compressed air systems in the Philippines, answers the need for precise air instrumentation devices and proper maintenance. Here are some of the most useful points you need to remember when it comes to dew point measurement in hazardous environments.
3 Key Points on Dew Point Measurement in Hazardous Areas
Dew Point Measurement Must be Done Regularly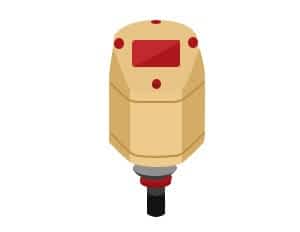 In environments where hazards are high such as in chemicals, natural gas and other sensitive industries, dew point measurement is of extreme importance. This is one effective way to ensure that maximum humidity levels in the environment are not surpassed.
Different Industries Require Different Humidity and Dew Point Levels
To preserve product quality and desirable working conditions, humidity and dew point levels must be properly regulated. You need to know that optimal levels vary in different industrial environments. 
There are industries that require narrow temperature, humidity and dew point to prevent damages to sensitive equipment. Other industries such as food distribution centres require critical tolerance for humidity and temperature as they rely mainly on climate control systems that can help them increase shelf life of their products without getting burdened by high energy costs. Whereas those dealing with hazardous chemicals must be able to control air moisture content to prevent volatile chemical reactions
Humidity Check is Crucial for Safety and Efficiency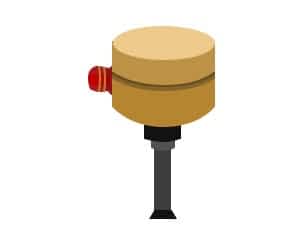 Improper maintenance of dew point and humidity levels can lead to a surge in running costs, malfunctions, and pose serious risks. Corrosions may be formed due to high humidity levels, improperly working pipe systems lead to unnecessary costs, and failing equipment may lead to serious damages such as an explosion. Through regular humidity check and dew point monitoring, these problems can be prevented.
ALSO READ: 4 Effective Ways to Remove Moisture from Compressed Air
Dew point monitoring is a crucial task that will require expertise and the right tool. Compresstech is a trusted supplier of air instrumentation devices for dew point monitoring. SUTO, a leading manufacturer of dew point measurement tools, can provide you with the equipment you need for all types of applications.
The S230/231 is applicable for hazardous and explosive areas. It can monitor dew point from +20°C Td down to -100°C Td and offers high accuracy.
Learn more about this product and a wide range of air instrumentation devices by sending us an inquiry. Contact us now!