Planning to start an automotive or body shop that will involve highly automated painting processes? You'll need a reliable and high-quality air compressor. A number of industries use this machine and while it is highly versatile, when it comes to sophisticated process like automated painting, it isn't a one-size-fits-all solution.
There is a range of factors that affect the suitability of an air compressor. This is what this article will discuss to guide you in choosing the right machine for highly automated painting.
5 Tips to Choose the Right Air Compressor for Automated Painting Processes
1. Consider its Storage
In usual practice, air compressors can be stored in a number of places. But for safety reasons and to ensure proper operations, there are placement restrictions that must be followed.
The place of storage should have adequate ventilation to keep it from shutting down. The room temperature should be stable. The space around it should also be free by at least 36 inches. This will give it enough room to breathe and at the same time allow you to access its components for maintenance needs.
2. Determine the Air Compressor Size You Need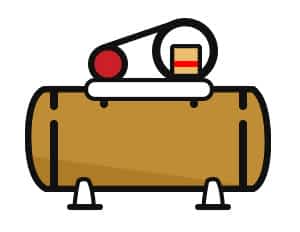 In determining the size of an air compressor, you need to take into consideration the task that it will perform. This will give you an idea on the volume of air that it will consume per minute.
As a rule, less demanding tasks like tire inflation will only require a minimal volume. Likewise,  tasks that are more demanding like automated painting will require more volume. In such a case, the air compressor you'll use should be bigger.
3. Select the Right Pressure Range
As with sizes, air compressors also vary in terms of pressures. You have to know the right pressure range that can support the requirements of the equipment you'll use with it.
Typically, most air tools require 90 psi to properly function. On the other hand, paint guns may need between 35 psi to 60 psi.
4. Check the Features
You'd want an air compressor for automated painting processes that can outlast its cost. With that into consideration, you have to know the features that can give you an overview of the machine's features that can stand the test of time.
Some of the features to check are the cast-iron cylinder, efficient cooling system, heat-dispelling head, heavy-duty frame, structural components for critical parts, size-appropriate hose, and quality machine paint that can protect your air compressor from wearing and chipping.
5. Choose a Trusted Air Compressor Supplier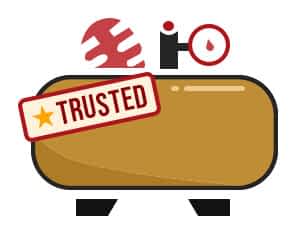 Beyond storage, size, pressure range, and features, you also have to find an air compressor supplier in the Philippines that can ensure product quality. The reputation of the company counts as well as its years in the industry.
It is also important to look for an air compressor supplier that offers parts and services support such as Compresstech. The company has a network of certified & factory-trained technicians that are ready to provide cost-effective service solutions for your equipment so you can get the technical help you need in case you'll encounter problems in the long run.
ALSO READ: 5 Advantages of Using a Diesel Powered Air Compressor
Ensure Quality with Air Instrumentation Tools
Critical tasks like highly automated painting will require a dependable workhorse like an optimal air compressor. The right machine can help you achieve the results and efficiency you need to be successful in your venture.
However aside from choosing the right compressor, it is also important to ensure consistency in the painting process. This can be done by monitoring the quality of compressed air using air instrumentation tools.
The SUTO S601 can provide round-the-clock monitoring of oil vapor, dew point, and particles in the compressed air system. The SUTO S600 on the other hand is a dependable device that can test compressed air quality on-site. These devices are widely used by both clients and service engineers solutions to ensure high-quality automotive painting process.
Do you have questions on what types of air compressors would be suited for your business? We can help you make sound decisions.
Contact us for inquiries about our products.