Metal fabrication demands the best air tools to produce sharp and clean work in the least time possible. So, whether you're a metal fabrication novice or a renowned craftsman, you ought to maintain an air tool collection that covers all your needs. Here's a helpful list of 7 essential air tools for metal fabrication applications, including a few product recommendations from reliable brands.
7 Air Tools for Your Metal Fabrication Applications
1. Air Nibbler
The air nibbler cuts through metal by nibbling off tiny pieces of material at high speeds. It does not distort the surrounding material as a result. Operators can use air nibblers to cut patterns out of sheet metal, even if the designs include tight curves.
Some air nibblers' die assemblies can be adjusted to jut out at a 90 degree angle from the motor housing. This added feature will also make an air nibbler suitable for cutting corrugated sheet metal.
2. Air Cut Off Tool
An air cut off tool is perfect for light cutting work, especially in hard-to-reach places. It often comes with a shield that protects the operator from its fast-moving blades.
3. Air Shears
This air tool can cut through sheet metal as if it were paper. It is useful for producing metal cutouts for art projects or furniture. It can also cut curves, though not as tightly as air nibblers. However, it is capable of more heavy-duty cutting jobs.
Double cut shears produce a thin strip of spiralled metal after a cut. Single cut shears do not produce waste, but they may slightly distort the material next to the cut.
4. Air Ratchet
Make quick work of low-to-medium torque bolts with an air ratchet. Unlike manual ratchets, an air ratchet won't slip off the bolt and damage it.
5. Air Angle Grinder
An angle grinder needs to be operated with both hands, but this means that it is a more stable tool to use. Although it is handy for cutting metal, you can also switch out its cutting head for grinding or polishing applications.
6. Air Drill
It may sound difficult to punch a hole in solid metal. Fortunately, air drills are designed just for this purpose. Some air drills are both lightweight and powerful.
TIP: If you're drilling through a piece that is thicker than a plate, be sure to lubricate the drill hole. This lengthens the lifespan of the drill bit and keeps work surfaces from becoming too hot.
7. Air Die Grinder
If air drills are designed to create holes, air die grinders can quickly widen them to the desired size. These tools can also be fitted with a wide range of tips to file or polish edges.
Recommendations for Metal Fabrication Air Tools
Although there are countless options for metal fabrication air tools, you'll certainly want to invest in high-quality equipment! There have been several instances of cheap air tools giving up too early or breaking and injuring operators. You're better off investing in world-class equipment from a trustworthy brand. To get you started, here are 4 product recommendations, all available from top suppliers of industrial equipment in the Philippines.
1. Ingersoll Rand Air Nibbler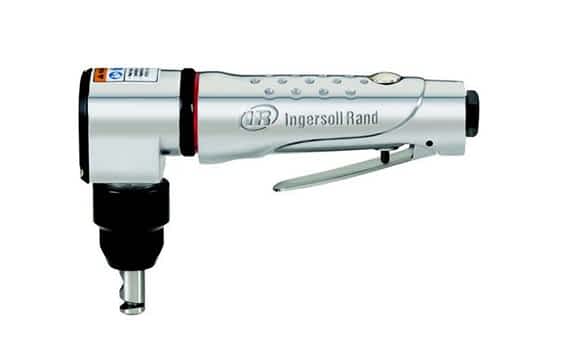 This air nibbler only weighs 2 pounds, yet it can cut through 18 gauge sheets at a top speed of 6 feet per minute. It can also start a cut from the center of a panel without difficulty. This tool is also built with trigger actuation, providing variable speed and control for greater precision.
2. Ingersoll Rand Air Die Grinder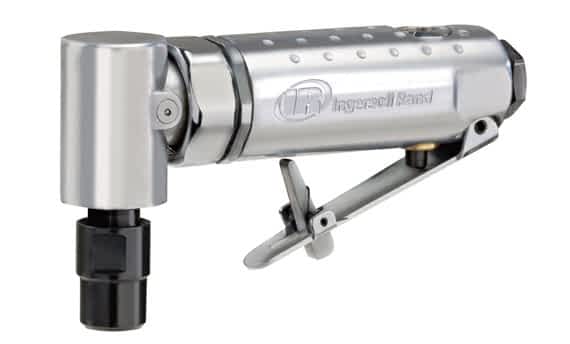 Aside from being versatile, this air die grinder is built with a right-angle configuration to reach tight spaces. Its ergonomic design and minimal weight also make it easy to use over longer periods of time. At the same time, it is built with a vane motor and metal construction for maximum reliability. Use it for heavy grinding jobs, including deburring, surface prep, porting, and polishing.
3. Ingersoll Rand Air Cut Off Tool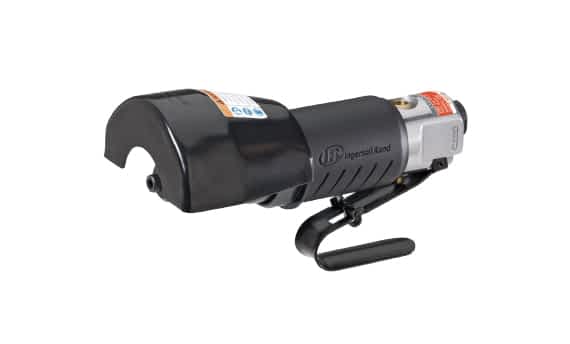 This air cut off tool can cut through sheet metal with minimal noise, despite reaching up to 20,000 RPM. It is also quite lightweight considering its power, as it only weighs 3 pounds. The tool's contoured lever throttle includes a positive self-locking action for user safety and comfort. Other safety features include a speed regulator and a spark guard.
ALSO READ: Pneumatic Powered Tools that You Need to Know
Need the best air tools for your metal fabrication applications? Find what you need at Compresstech Resources, Inc. Our reputation for supplying high-quality compressed air equipment to Philippine customers has helped us become an industry leader in the country. We readily provide air tools from reliable manufacturers such as Ingersoll Rand. Expect nothing but high-quality equipment from Compresstech. Contact us today to find out more!
Found this post helpful? Visit our blog for more articles about air tools and related compressed air equipment.