Often bound by time and set in a demanding environment, construction work requires reliable equipment. Not only can construction deadlines place a contractor's reputation on the line, but a poorly accomplished job because of unsuitable equipment can put countless people at risk.
To ensure workers' safety and the quality of your construction work, you'll need to invest in the right air tools. Here are 6 air tools often used in construction, together with a list of product recommendations.
6 Essential Air Tools for Construction Work
1. Chipping Hammer
Some construction jobs start with some demolition, clearing old material such as damaged concrete walls, vertical surfaces, or welding slag. A chipping hammer can help workers finish this otherwise tough job easily.
2. Jackhammer
This powerful tool combines a hammer and a chisel to break up rock and other tough materials during foundation work. Its life and performance can both increase with the joint usage of a lubricant pump.
3. Paving Breaker
Road repairs and bridge deck resurfacing jobs usually include the removal of old pavement to make way for new construction. Paving breakers are specially designed to clear decks and other horizontal surfaces.
4. Digger
As its name implies, the pneumatic digger is suitable for foundation work, tunneling, and other utility applications. However, it is also useful for demolishing bridges and breaking brick structures.
5. Air Angle Grinder
Air angle grinders come in handy for cutting metal pipes, scaffolding, and similar materials down to size. As a result, they have become a staple of construction sites.
6. Rivet Buster
Also called "air busters," these air tools are versatile enough to take on tough jobs beyond rivet removal. For one, Ingersoll Rand rivet busters can be used for tank cutting and brick or concrete demolition as well.
Recommended Products for Construction Applications
There are countless brands offering air tools for construction applications nowadays. However, some brands are definitely more reliable than others. Here are some high-quality options for air tools suited to construction work, from chipping hammers to air angle grinders.
1. Ingersoll Rand Chipping Hammer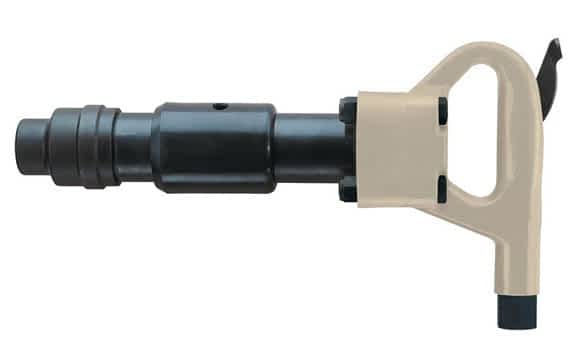 Whether you need to remove tiles, metal, or concrete, you can rely on this chipping hammer from Ingersoll Rand. This air tool is lightweight and easy to control. It comes with a steel cone to keep the tool bit in place during operation, as well as directional exhaust to minimize blowback.
2. Ingersoll Rand Air Angle Grinder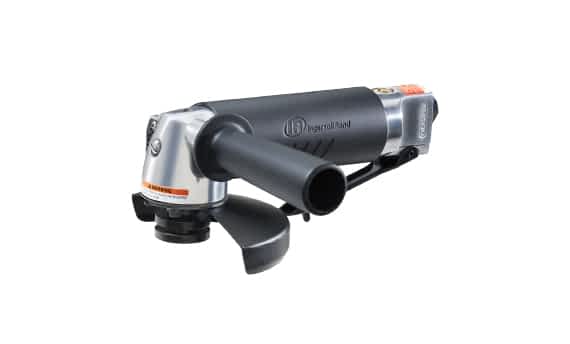 This air angle grinder remains lightweight while being powerful, precise, and easy to use. It features an ergonomic grip for added comfort. As for safety features, a motor controller prevents its 1 HP motor from overspeeding.
3. Ingersoll Rand Paving Breaker

Count on this paving breaker from Ingersoll Rand to deal with heavy demolition jobs. It is built with few moving parts, making it incredibly low-maintenance compared to other paving breakers. Standard and "flex handle" options dampen vibrations and increase user comfort, while directional exhaust prevents blowback.
ALSO READ: 9 Essential Compressed Air Tools for Your Automotive Shop
When it comes to air tools for construction applications, your best bet is to invest in world-class equipment from a trustworthy supplier. This ensures that you'll have air tools that you can rely on for construction jobs of virtually any type.
With this in mind, you'll want to consider browsing the product lineup of Compresstech Resources, Inc. Our 34 years of experience with compressed air tools has shaped us into an industry leader in the Philippines. We are more than ready to provide you with the best air tools from Ingersoll Rand and other top manufacturers. Contact us now for inquiries!
Found this article informative? Read more posts about air tools for various industries by visiting our blog.